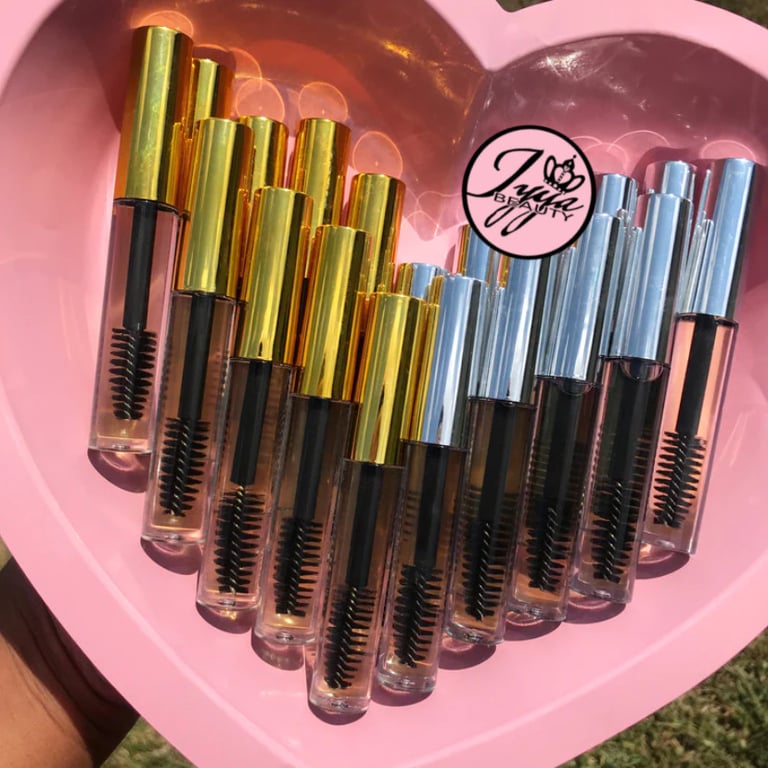 Grow your lashes with our NEW lash and eyebrow growth serum. Comes in a 10 mL tube which you can get in gold or silver!
This serum for lashes and brows from our Candy Ice Couture Collection are infused with lash and brow loving oils which are castor, grapeseed, and vitamin e oil!

♡ BENEFITS:
♡ castor oil - makes lashes and brows thicker, fuller and longer, has fatty acids that are extremely nourishing to the skin.
♡ vitamin e - hair follicles benefit from cell regeneration helping lashes and brows grow longer and stronger. Lashes become healthier
♡ grapeseed oil - high content of linoleic acid and vitamin E which moisturizes the eyelashes. Helps prevent lash loss due to its moisture and nourishment which can lead to fuller lashes.

HOW TO APPLY: Apply before bed at night.

our products are:
♡ made with love
♡ free of toxins, parabens, and mineral oil
♡ cruelty free

♡ INGREDIENTS:
castor oil, grapeseed oil, and vitamin e oil.